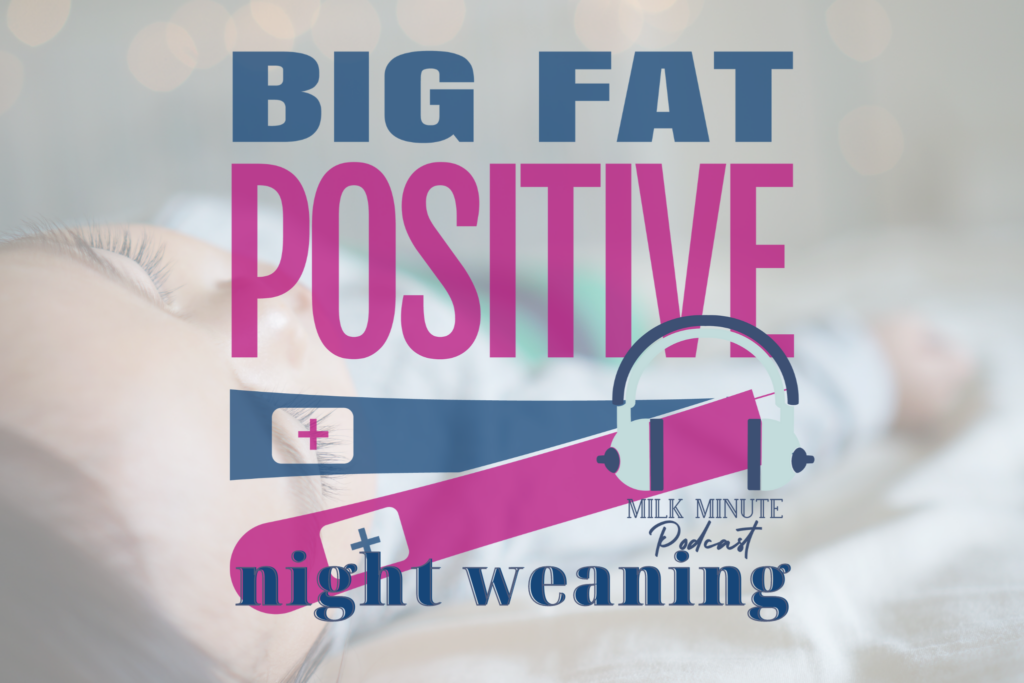 Today your faithful hosts do things a little differently! Join Laura Birek from the Big Fat Positive podcast to have an informal night weaning consult on the Milk Minute. A lot of parents struggle with breastfeeding at night and today Maureen and Heather go over several strategies you can use to change things for the better!
Tune into the Big Fat Positive podcast next week to hear us chat with Laura and Shanna about the results of Laura's night weaning.
more about this episode...